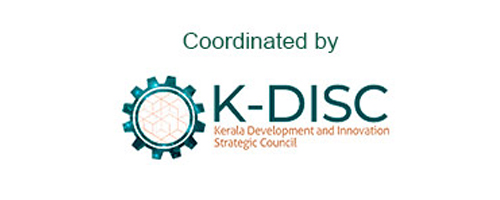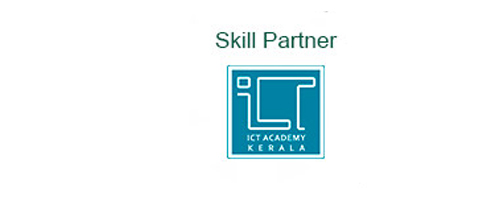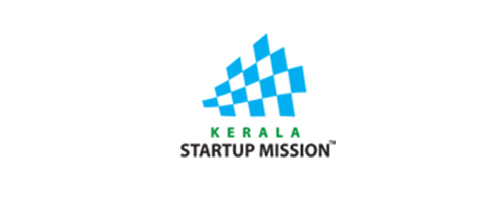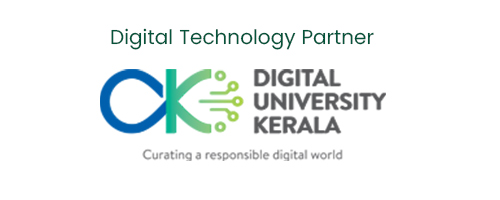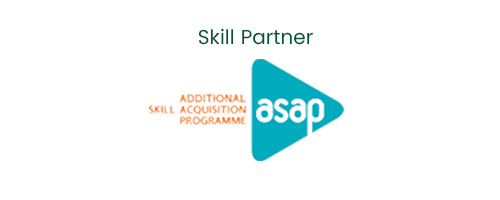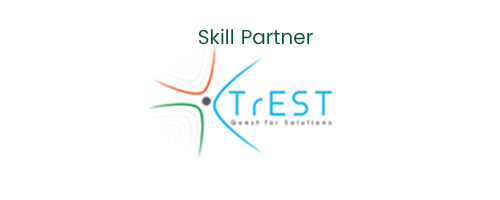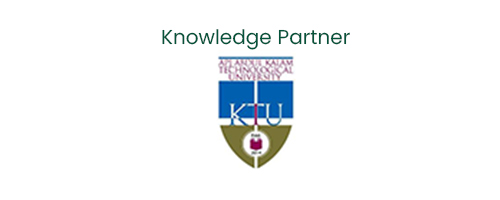 Applications are invited for Skill Training Programmes!
---
Kerala Knowledge Economy Mission has invited applications for Advanced Skill Training Programmes. Training programs are being launched to facilitate access to new generation knowledge occupations. This year more than 50,000 young women and men will be trained and those who complete the training will be given opportunities for knowledge jobs through Knowledge Mission.
Training Areas and Programs: IT, Accounting and Finance, Agriculture, Healthcare, Automotive, Chemicals and Petrochemicals, Civil and Design, Electronics and Hardware, Food processing, Media & Entertainment
---
Last Date to Register: September 20, 2023
Know More..
Registration Link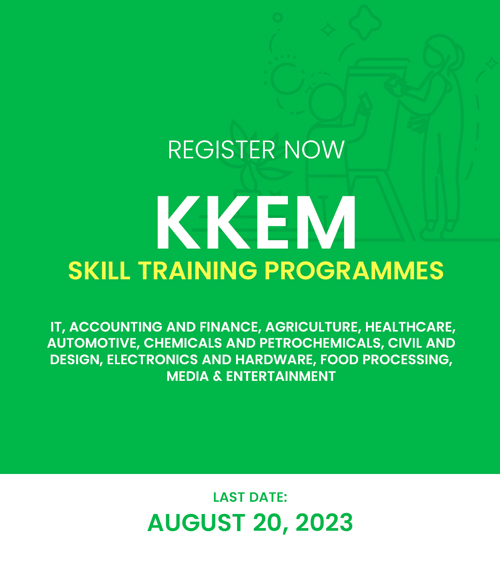 0
.3 Lakh
Registered Talents

0
.88% Experienced
32.12% Fresher Talents
0
.7 Lakh
Reported Vacancies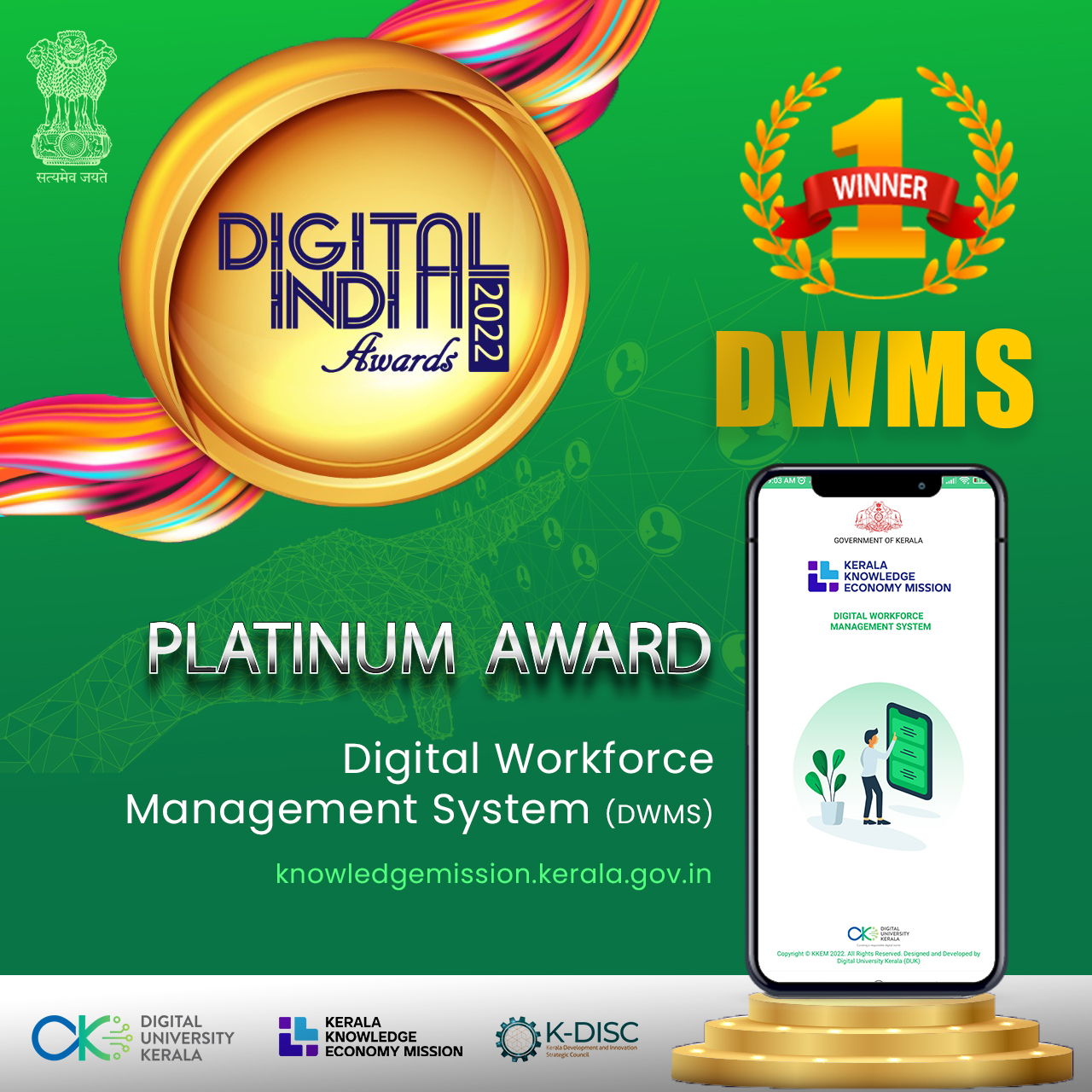 About the Mission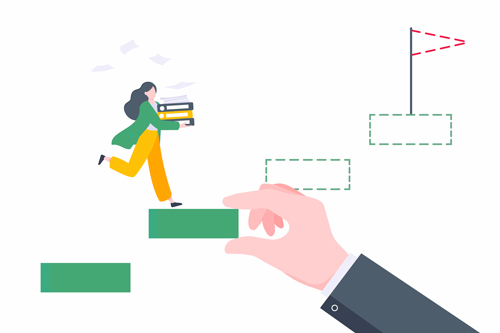 Kerala Knowledge Economy Mission (KKEM)
A Kerala Development and Innovation Strategic Council (K-DISC) initiative, Kerala Knowledge Economy Mission (KKEM), aims to create jobs for the educated by transforming Kerala into a Knowledge Society that produces, consumes and transacts knowledge for the benefit of its own social and economic development. Over the next four years, the Kerala Knowledge Economy Mission aims to provide gainful employment to 20 lakh people in various sectors and job fields. The Knowledge Economy Mission aims to use digital technologies as an enabler to create new knowledge that can be used to solve contemporary and future social problems, foster sustainable development, and foster intellectual growth.
Curation and counselling of job seekers
Handholding of job seekers
Skills training through partner agencies
Social Security benefits
Work from home & Work near home
and many more...
Digital Workforce Management System (DWMS)
Digital Workforce Management is a platform that connects all stakeholders in creating a knowledge-based ecosystem. The job aspirants can finetune their career preferences and enrich their profiles to enhance their chances of getting a dream career by taking an AI-based Career Inclination Survey and Robotic Interview. DWMS offers the following major features.
Job Matching
Robotic Interview
Resume building
Skilling programs and internships
Work Readiness Program
Personality Development Training
EnglishScore assessment
Psychometric test


Career counselling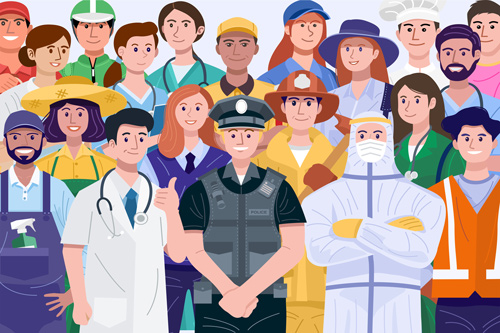 Personality Development Training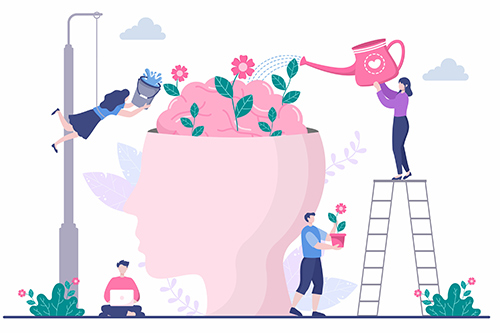 Personality Development Training (PDT) module is designed to equip the job seekers to improve their workplace communication, interpersonal skills and overall personality development focussing on the English language. This training is intended for all the job seekers who wish to enhance their language capabilities and professional skills.
Career Support Internship
Work Readiness Programme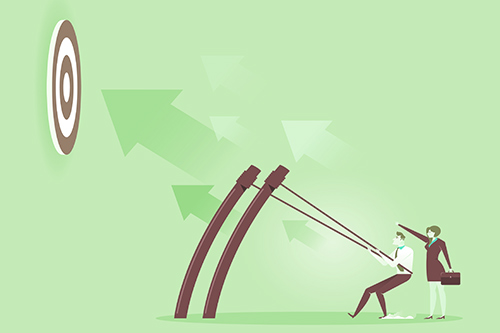 KKEM has planned to offer a work readiness programme to the jobseekers before attending the interview. The jobseekers who will undergo the placement process through the DWMS portal will be offered with a free work readiness programme before the interview process. The module includes the sessions on interview etiquettes, confidence building, group discussion, mock interview etc which will help the jobseeker to attend the interview confidently.
Industry Partners